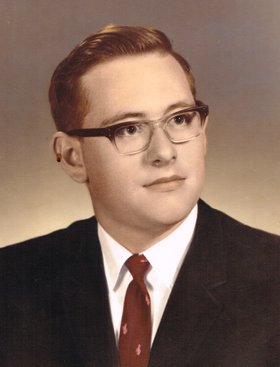 James Meehan
unknown - January 9, 2014
The Lord took James E. Meehan by the hand to a better home on Thursday, Jan. 9, 2014, at the age of 61. He lived in Minoa all his life but for the past few years he lived in Bridgeport. James graduated from ESM High School and Morrisville College with high honors in food and restaurant management. He worked for the state and Swartz Nursing Home in Minoa. His family and friends will miss his laughter, humor and smile. He enjoyed reading the newspaper and just being around the people he cared about. He was predeceased by his father John Meehan, Jr.
Surviving are his mother Beatrice (Betty Soule) Meehan of Minoa; his sister Mary VanLuven of Minoa; brothers J. Patrick (Terri) Meehan of Minoa and Richard (Cindy) Meehan of Bridgeport and several nieces and nephews.
Services: 10 a.m. on Tuesday, Jan. 14, at R. H. Schepp & Son Minoa Chapel. Calling hours: from 4 to 7 p.m. Monday,Jan. 13, at the funeral home, 6530 Schepp's Corners Road, (corner of Kirkville Road) Minoa.
Contributions in lieu of flowers can be made to the family Beatrice Meehan, 229 Elm Street, Minoa, NY 13116. For a guest book, directions and florists, please visit: scheppfamily.com.