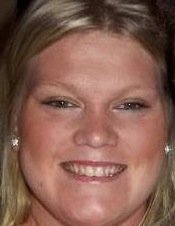 Heather Ely
unknown - January 10, 2014
Heather E. Ely, 28, of Elbridge, passed away Friday, Jan. 10, 2014, at University Hospital surrounded by her family and friends.
Heather was a 2004 graduate of Jordan-Elbridge High School where she was an outstanding lacrosse goalie. In 2006, she graduated from Herkimer County Community College where she was named to Junior College All American Lacrosse team as a goalie. Heather continued her education at Siena College and Dominican College.
Surviving are her parents Vincent and Barbara Ely, sister Melissa B. Rose, brother Patrick V. Ely, niece Emma, grandfather James Mitchell, several aunts, uncles, and cousins.
Services will be 11am Tuesday in the Elbridge Community Church. Spring burial will be Mt. Pleasant Cemetery. Calling hours will be 3-7pm Monday at the church.
Contributions may be made to JE Scholarship Fund (Dollars for Scholars) POB 902, Jordan 13080 or to Upstate Cancer Center. The Bush Funeral Home of Elbridge has charge of arrangements.