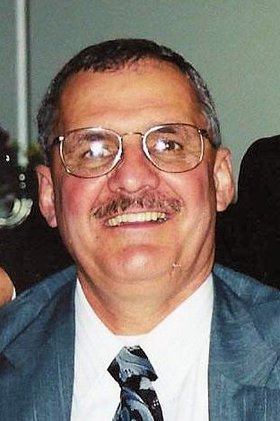 George Stever, Sr.
unknown - January 12, 2014
George W. "Spooker" Stever, Sr., 65, of South Rutland, N.Y., passed away Sunday, Jan. 12, 2014, at St Joseph's Hospital, Syracuse. He was born May 5, 1948, to the late George and Elizabeth Dunn Stever and was also predeceased by his siblings, Mark, Carl, Merrill and Esther. He was raised on Allen Road, North Syracuse and attended North Syracuse Schools.
In 1965, George joined the U.S. Navy, served during the Vietnam War, earned the National Defense, Vietnam Service and Republic of Vietnam Campaign medals and was honorably discharged in 1969 as electrician's mate (EM5).
George started as an electrician with Pompo Electric, and in 1970 began work for Niagara Mohawk Power Corporation, retiring after 36 years at age 55. He was a hot stick lineman over 16 years, became a regional control operator and supervised line crews in the Syracuse Region. Most recently, he owned and operated C.A. Electric (after his wife, Carol Anne) for over eight years having been introduced into the electrical industry at age 14 by his mentor and uncle, Glenn Stever.
To know George is to know him as the patriarch of his family, provider, husband, father, grandfather, father figure to many more; teacher, mentor, unconditional friend to many. He loved life and Wegman's bulk candy; was a superman overcoming many obstacles, both physical and mental. His greatest accomplishment was his family.
Surviving are his wife of 43 years, the former Carol Anne Nesbitt, whom he married in Clay in 1970; children, George W. Stever, Jr., Georgina (Kaimi) Paredes and Amanda Stever; four grandchildren, George III, Kevin, Kaimi Keoki and Kanoelani; siblings, Alvin Stever, Glenn Stever, Jane Collins, Doris Katzgrau and Anela Race; extended family, Barbara and Rob, Nicole and Andrew, Anna and Micayla and Dennis; many nieces, nephews, cousins and best friends, Wheaton and Tanner.
Services, with military honors: 10 a.m. Friday, Jan. 17, at Fergerson Funeral Home, 215 S. Main St. North Syracuse. Calling hours: 2 to 4 and 7 to 9 p.m. Thursday, Jan. 16, at the funeral home
Donations may be made to Memorial Sloan-Kettering Cancer Center, Society Office, GPO, PO Box 27461, NY, NY 10087-7461. MSKCC.org.
Memorial messages may be left at FergersonFuneralHome.com.