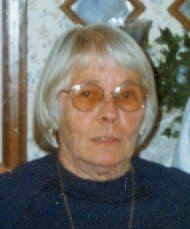 Laura LaSure
unknown - August 11, 2014
Laura Joan Tily LaSure, 84, of Vail, AZ died at home on Aug. 11, 2014. Joan was born in Syracuse on July 19, 1930, the daughter of the late Alfred and Harriet (Cross) Tily. Joan was a special education teacher at Jamesville Elementary School and in Arizona.
She was predeceased by her husband, Reginald Prescott LaSure; daughter, Patricia Joan LaSure; granddaughter, Lisa Marie LaSure; and a brother.
Joan is survived by her son, Thomas (Melissa); brothers, John (Connie), Leon - deceased (Joyce) Tily both of Jamesville and Bill (Mary) Tily of Marietta, GA; sisters, Sally (Bob) Knapp of Manlius and Sue (Dick) Fillinger of Fabius; 7 grandchildren; nine great-grandchildren; and several nieces, nephews and cousins.
Services were in Arizona. Contributions: may be made to the American Cancer Society or your favorite charity.
For a guest book, please visit: scheppfamily.com.