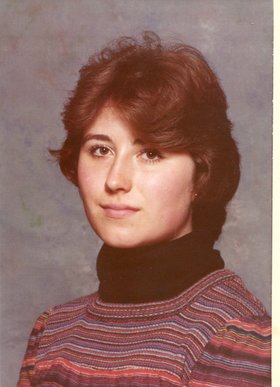 Jamie Ferris
unknown - May 23, 2014
Jamie L. Ferris, 53, of Lee, MA, passed away on May 23, 2014 at the age of 53. Born in Syracuse and raised in North Syracuse, Jamie was a graduate of Cicero High School and attended Bryant and Stratton College. Jamie worked as an administrative assistant for her parents at Leo F. Ferris Real Estate in North Syracuse for many years. She also worked as an administrative assistant for a period of time at the College of Law at Syracuse University.
Jamie loved her parents dearly and was very proud of their accomplishments. She was particularly proud of her father, Leo, and his role as one of the founders of the National Basketball Association and his contribution to the development of the 24 second shot clock in basketball. Her mother, Beverly, was an elementary art teacher in the North Syracuse School District before going into business with her husband as a real estate agent and later, a successful real estate broker.
Jamie also loved her friends, maintaining lifelong friendships which helped carry her through the devastating diagnosis of Huntington's disease, a neurodegenerative genetic disorder which, like her father, eventually claimed her life. Jamie found joy in animals, reading, music and traveling. She especially enjoyed a good long laugh and had a delightful sense of humor. Her strength, generous spirit and loyal friends are her legacy.
Jamie is survived by lifelong childhood friends, Jeanne Cavelos, Lynn Forth and Karen Herrick Jones as well as several cousins. She was predeceased by her parents, Leo and Beverly Ferris.
Memorial celebration of Jamie's life, followed by a reception hosted by her friends: 7 p.m. on Thursday, Aug. 28 at Pitcher Hill Community Church, 605 Bailey Road, North Syracuse, NY 13212. In lieu of flowers, please consider a contribution in her memory to the "Huntington Study Group" 2604 Elmwood Ave., Suite 335, Rochester, NY 14618, or a donation through their website at huntington-study-group.org. Alternatively, donations in Jamie's memory can be made to the CNY SPCA at cnyspca.org.