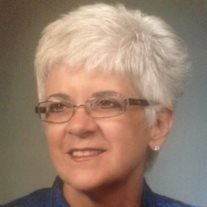 Cecile Ianno
unknown - August 20, 2014
Cecile (Viggiano) Ianno, 69, loving mother, adored grandmother, and beautiful wife, passed away Aug. 20, 2014, at home surrounded by her loving family after a brief and courageous battle with brain cancer. Cecile's virtues were endless – humility, loyalty, integrity, truthfulness and endless joy. But even more, she was the epitome of a lady – refined, respectful, elegant and gracious.
Born on May 12, 1945, Cecile grew up on the North side of Syracuse, graduating from North High School in 1962 and Rosary Hill College in 1966. Cecile was a teacher and a homemaker, welcoming extended friends and family into her circle. She loved to entertain, planning and cooking for large Italian family holiday gatherings. Cecile enjoyed baking, golfing, gardening, playing cards, volunteering, music and theater and spending time with her grandchildren.
Cecile was an active volunteer in the Syracuse area, using her gifts to serve others throughout her life. She was President of the St. Joseph's Hospital Auxiliary and a lifetime member of the board. She led the organization's financial operations and expertly guided their fundraising efforts throughout the early 1980s. Cecile served as treasurer of Francis House, and as a member of the board, led various fundraising events throughout the 1990s. She was also a member of the Loretto Guild, and an active member of the Corinthian Club of Syracuse.
Cecile is survived by her loving husband of 48 years, Victor Ianno; her daughter, Cathi Ianno of Natick, MA; her son, Dominic Ianno of New York City; her son, Victor (Wendy) Ianno, Jr. of Baldwinsville, and daughter, Christi (Anthony) Sada of Jamesville. She also leaves her grandchildren, Abby Fournier (16) and Selam Ianno (8) of Natick MA, Victor (11), Sophia (9), and Nicholas Ianno (6) of Baldwinsville, and AJ (5) and Andrew (3) Sada of Jamesville; her three sisters, Kathleen (Cary) DiCosta of Liverpool, ToniAnn (Daniel) Tropea of East Syracuse, and Doreen (Dean) Zalman of East Syracuse, along with many nieces, nephews and cousins.
Funeral services: 9 a.m. on Saturday, Aug. 23, at the Thomas J. Pirro Jr. Funeral Home, followed by a funeral mass in celebration of Cecile's life at 10 a.m. in Our Lady of Pompei/St. Peter Church. Entombment is at Woodlawn Cemetery Mausoleum. Calling hours: 3 to 7 p.m. Friday, Aug. 22, at the funeral home, 3401 Vickery Road, North Syracuse.
The Holy Name Society recites their ritual at 2:15 p.m. on Friday at the funeral home.
Contributions in Cecile's name can be made to St. Joseph's Hospital Auxiliary, 973 James Street, Syracuse, NY 13203, Francis House, 108 Michaels Avenue, Syracuse, NY 13208 or Hospice of CNY, 990 Seventh North Street, Liverpool, NY 13088.