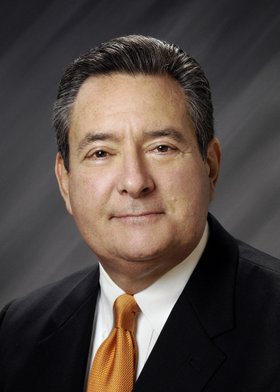 Paul Susco
unknown - August 16, 2014
Paul Ernest Susco passed away on Aug 16, 2014. A lifelong resident of Syracuse born on Nov 19, 1948, Paul graduated from Solvay High School in 1966 and SUNY Oswego in 1970. He started his career as a salesman for both Iroquois Door Company and Hilti Fastening Systems. He also served as GM of an Andersen Window & Door distributor and as a realtor with Keller Williams. Passionate about civics and volunteerism, Paul served on the ESM School Board for seven years as member and one as president and on the Manlius Town Council as councilor for five years. He was an active member of the SUNY Oswego Alumni Association, serving once as president of the Syracuse-area chapter, and he served on the board of the CNY Leukemia & Lymphoma Society. He volunteered for the Minoa-Kirkville Athletic Association, Rescue Mission, National Kidney Foundation, and at St. Mary's Church in Minoa. Paul was an avid golfer, playing with the same special foursome for many years at Towne Isle Golf Club.
Paul is survived by his wife of 39 years Sandra (Morgan); his sons Jared (Christopher), Jeremy (Sarah) and JP; his brothers Stephen Jr and Brian; his niece Brianna; and his grandchildren Teagan, Joey, and Audrey. He is predeceased by his parents Laura (Frachetti) and Stephen Sr.
Calling hours: 3-7 p.m. Wednesday, Aug, 20, at St. Mary's Church, 401 N. Main St., Minoa. Funeral services: 10 a.m. Thursday, Aug. 21, at St. Mary's Church, followed by interment at White Chapel Memory Gardens in DeWitt. In lieu of flowers, contributions may be made to St. Mary's Church of Minoa or to the Rescue Mission Alliance of Syracuse. For a guest book, please visit: scheppfamily.com.