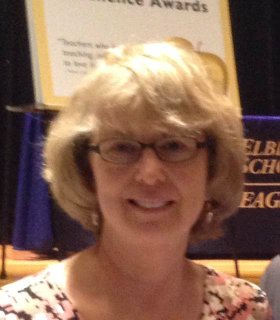 Sandra Ladd
unknown - July 29, 2014
Sandra Jane Ladd, age 63, of Marcellus, passed away on Tuesday, July 29, 2014. Sandra was born on Sept. 13, 1950 to the late Kenneth and Joyce Scott.
Sandra attended SUNY Potsdam, where she received her bachelor's degree in education. She also attended Syracuse University and received her master's degree in speech pathology. She was active in the community and volunteered at the United Methodist Church's Gift and Thrift and Marcellus Free Library, was part of the Marcellus Food Co-op, and made lanyards for the Strong Breast Cancer Unit.
Sandra was past president of the CNY Speech Hearing Language Association and received the New York State Senate "Teacher Excellence" Award in June 2014. She retired on June 27, 2014, from the West Genesee School District after 17 years working as a speech language pathologist in the district. She previously worked in the Syracuse City School District.
Sandra spent her free time doing yoga, walking, quilting, knitting, reading, touring presidential libraries across the country, spending time with friends and family, and giving random acts of kindness to everyone she knew. One of her favorite joys was food. She was known for her exceptional cooking skills and would often bake cookies for her colleagues at school or help with receptions after church services. Her enjoyment of food included experiencing some of the country's best restaurants and avidly watching cooking shows.
Sandra is survived by her twin sister, Syndra and her husband Douglas Cunningham; son, Jason Ladd of Milwaukee, WI; daughter, Megan Ladd of Rochester; and numerous nieces, nephews, other relatives and close friends.
Sandra's life was celebrated at 10 a.m. on Saturday, Aug. 2 at Plis Funeral Home, Calling hours were from 4 p.m. to 7 p.m. Friday, Aug. 1 at the funeral home, 33 North St. Marcellus.
In lieu of flowers, donations may be made to the Marcellus Free Library, where she spent many hours volunteering and always had at least 90 books waiting to be checked out.
Online condolences may be left at plisfuneralhome.com.