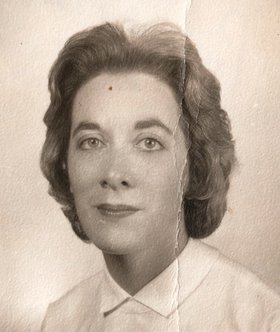 Connie Gartland
unknown - May 18, 2014
Connie Gartland, 79, formerly of Camillus, passed away Sunday May 18, 2014, in Coventry, RI. Born in Syracuse, she was the daughter of the late Thomas Francis Slater Sr. and Marjorie Rockwell Julia Slater who were married on Aug. 1, 1915.
Connie lived in North Kingstown, RI for 23 years until returning to Syracuse. She lived in Camillus for 11 years before returning to Rhode Island in 2007. She graduated from Most Holy Rosary School in 1953 and St. Joseph's Hospital School of Nursing in 1956. She was a former communicant of St. Joseph's Church and served as Eucharistic minister.
Retiring in 1999 after 43 years as a registered nurse, Connie was employed at St. Joseph's Hospital, Syracuse and American Hospital Assoc. in Chicago. She worked in Rhode Island with Brown & Sharpe Manufacturing Company, Kent County Hospital and Scalabrini Villa.
Connie was predeceased by her sisters, Kathleen Springer, Marianne Slater and June Burgess; brothers and sister-in-law, Thomas (Lucille) Slater Jr., Robert Slater and Jerome Slater.
Surviving are her husband of 48 years, Joseph of Coventry, RI; son, Casey of North Kingstown, RI; daughter, Stephanie (Steve) Chabot of Coventry, RI; stepsons, James (Nancy) of Fruitland Park, FL and Joseph (Sallene) of North Kingstown, RI; stepdaughters, Barbara Jones of Hallowell, ME and Nancy Gartland of Seattle, WA; brother Rev. Dennis Slater of Syracuse; 18 grandchildren and eight great-grandchildren.
Rev. David James celebrated a funeral Mass Friday, Aug. 8 at 10:30 a.m. in St. Joseph's Church, Camillus. Burial followed in St. Agnes Cemetery, Syracuse.
Contributions may be made in Connie's memory to Catholic Charities, 1654 W. Onondaga St., Syracuse, NY 13204 or to the Food Bank of CNY, 6970 Schuyler Rd., East Syracuse, NY 13057.
Please share online condolences at buranichfh.com.