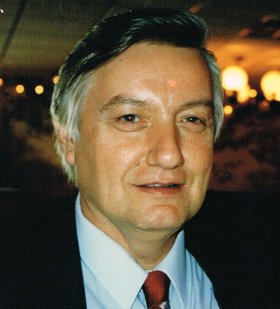 Rodney B. Gilchrist, Sr.
unknown - September 27, 2013
Rodney B. Gilchrist, Sr., 67, of Minoa, passed away Sept. 27, 2013, at home on Friday after a long illness. He was born in Syracuse on Feb. 15, 1946. Rodney retired from New Venture Gear in 2004 after 32 years of service. He was an avid NASCAR fan and enjoyed traveling with his wife. He also enjoyed researching genealogy. He was predeceased by his parents William "Frederick" Gilchrist and Bertha Smith Gilchrist, as well as his sister Beverly Paoletti.
Survivors: his wife of 46 years Cheryl Gilbert Gilchrist; a daughter Kimberly (Jody) Gilchrist-Gluck of East Syracuse; two sons, Rodney B. (Tania) Gilchrist, Jr. and Scott Gilchrist both of Minoa; two sisters, Audrey Bosco and Catherine Hurry; four grandchildren, Kyle and Taylor Gluck, Kayla Gilchrist-Slate and Kerri Gilchrist as well as many nieces and nephews.
Calling hours: 1 to 4 p.m. Wednesday, Oct. 2, at R. H. Schepp & Son Minoa Chapel, with a memorial service following at the funeral home, 6530 Schepp's Corners Road, Minoa (corner of Kirkville Road).
Contributions in lieu of flowers may be made to Hospice of Central New York, 990 Seventh North Street, Syracuse, NY 13088 or Minoa Ambulance Fund, 240 North Main Street, Minoa, NY 13116.