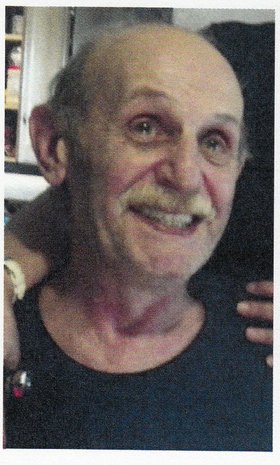 Phillip P. Nicastro
unknown - September 22, 2013
Phillip P. Nicastro, 69, of Skaneateles, died Sunday, Sept. 22, 2013. Born in Frankfort he had worked as an electrician, a chef and a United States postal worker. He was a U.S. Army veteran of the Vietnam War, and was a member of St. Mary's of the Lake Church in Skaneateles.
Surviving are his wife Pamela, his father Phillip of IIlion, 3 step-children Stephen B. Kulakowski (Adriana), of Victor; Jennifer Winney (James), of Jordan; and Richard Recckio Jr. of Houston, TX; 3 brothers Richard Nicastro (Linda), of N. Las Vegas, NV; Benjiman and Francis Nicastro (Francisca) of Virginia; and several step-grandchildren and nieces and nephews.
Services were held Sept. 26 at the Robert D. Gray Funeral Home 49 Jordan St. Skaneateles. Burial was in Veterans Memorial Cemetery, Howlett Hill. Contributions may be made to the Disabled American Veterans, 344 W. Genesee St. Syracuse, NY 13201. To send condolences visit: robertdgrayfuneralhome.com.