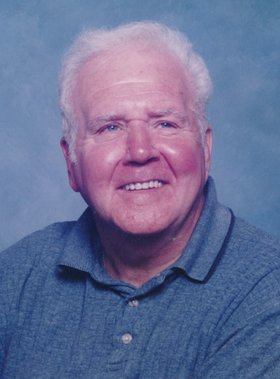 Henry G. Norton
unknown - September 23, 2013
Henry G. Norton, 74, of Baldwinsville, passed away Monday, Sept. 23, 2013, at the Veterans Medical Center. He was born in Troop, N.Y., and was raised by his aunt and uncle, Lewis and Bertha Baum. He attended Central Tech High School in Syracuse and was a Marine Corp veteran, serving during the 1958 Lebanon Crisis and was featured on the front cover of the July 28, 1958 cover of Life Magazine. He worked for Crucible Steel, was Mr. Softee of Syracuse Suburban for several years and worked for New Process Gear for 20 years. He was a familiar face at the Book Nook in Baldwinsville for 30 years in which his wife owned and operated. He was a member of the Konosioni Masonic Lodge 950 of Fayetteville and was a past Deacon for the First Presbyterian Church in Baldwinsville. He was an avid golfer and an enthusiastic Syracuse University Basketball and New York Yankees fan. Henry was recently predeceased by his brother, Leroy "Roy" Norton on June 11, 2013.
The family would like to personally give a heartfelt "thank you" to the doctors and staff at the Syracuse Veterans Medical Center who went above and beyond to care for Henry.
Survivors: his wife, Sandra C; daughters, Laurie L. (Brendan) Connor of Camillus and Kimberley (James Bohen) White of Clay; granddaughters, Alexis Olivia Fodora and Arionna Taylor White; his step-sister, Jean Harrison of Syracuse; very close friend and caregiver, Marlene Evans of Baldwinsville; life-long friend, James Layman of Plainville; and several nieces and nephews.
Calling hours: 4-7 p.m. Thursday, Sept. 26, at Falardeau Funeral Home, Baldwinsville. Services: 9 a.m. Friday, Sept. 27, at the funeral home, 93 Downer St. Burial, Onondaga Valley Cemetery, Syracuse.
Contributions: VA Medical Center, 8th Floor, 800 Irving Ave., Syracuse, NY 13210 or the National MS Society, Upstate NY Chapter, 1650 South Avenue, Suite 100, Rochester, NY 14620.