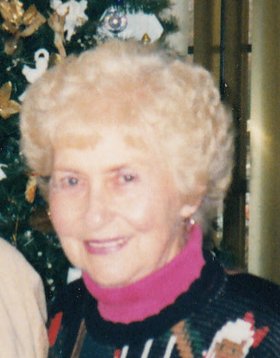 Natalie D. Gongol
unknown - September 13, 2013
Natalie D. Gongol, 92, of Skaneateles, died Friday Sept. 13, 2013. She was born in Salamanca, N.Y. She was a communicant of St. Mary's of the Lake Church in Skaneateles, a member of the Skaneateles Garden Club, the Skaneateles Country Club and was an avid reader. She was predeceased by her husband Stephen in 1981.
Surviving are her daughters Suzanne Gongol of Sicklerville, NJ; and Beverly Gongol-Morrill (Robert) of Portsmouth, NH; 2 grandchildren Brenna Zimmer Holt (Terrence) and step-grandchild Lily Morrill and 2 great-grandchildren Julian Rhys and Morgan Zimmer Holt.
Funeral mass: 10 a.m. Thursday, Sept. 19, in St. Mary's of the Lake Church. Entombment in Calvary Cemetery, Salamanca. Contributions may be made to Our lady of Victory 789 Ridge Rd. Lackawanna, NY 14218 or the Skaneateles Library Assoc. 49 E. Genesee St. Skaneateles, NY 134152. To send condolences visit: robertdgerayfuneralhome.com.