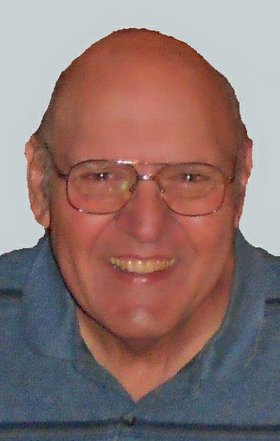 George Fantauzzi
unknown - September 14, 2013
George Fantauzzi, 71, of Tipperary Hill, passed away Saturday, Sept. 14, 2013, at St. Joseph's Hospital Health Center. A lifetime resident of Syracuse, he was a graduate of Central Tech. George retired in 2000 from Carrier Corp. after 35 years and was also employed by Fish Cove. A communicant of St. Patrick's Church on Tipperary Hill, he was an avid hunter and fisherman and enjoyed playing pool. He also helped St. Joseph's Church in LaFayette by baking for the apple festival each year.
George was predeceased by his parents, Thomas and Mary Fantauzzi; and sisters, Anna Marie Nies and Bonnie Catania.
Surviving are his sister, Jean (Joseph) Tupper of Solvay; brothers, John of Cape Coral, FL, Thomas of Camillus, Joseph of Syracuse and Francis of Syracuse; and many nieces and nephews.
Relatives and friends called from 4 to 7 p.m. Wednesday, Sept. 18, at the Buranich Funeral Home, 5431 W. Genesee St., Camillus.
A mass of Christian burial was celebrated at 10 a.m. Thursday, Sept. 19 in St. Patrick's Church with Rev. Charles Aho officiating. George was laid to rest in Assumption Cemetery.
In lieu of flowers, contributions may be made to National Pancreatic Cancer Foundation, P.O. Box 1848, Longmont, CO 80502.
Please share condolences at BuranichFH.com.