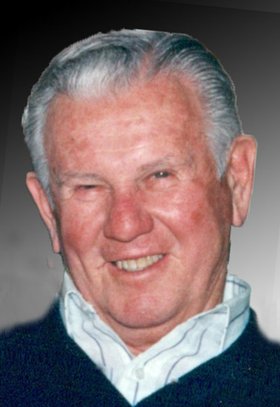 Edward Koes
unknown - September 10, 2013
Edward "Ed" G. Koes, 93, of Syracuse, passed away in his sleep on Tuesday, Sept. 10, 2013. Born in Cicero, he graduated from Cicero High School and CCBI. He married Virginia Lauer Henry in 1954 and resided on Onondaga Hill.
A sergeant in the US Army, Ed was deployed in the Persian Gulf Command in WWII. In 1953 he began selling Buick automobiles. He sold cars for 53½ years, retiring at 83.
Ed was a former member of the US Coast Guard Auxiliary and member of the Valley American Legion. He enjoyed boating and spending his summers in the Thousand Islands and winters in Florida.
Ed was predeceased by his wife, Virginia; parents; seven siblings; and granddaughter, Kimberly.
Surviving are his daughter, Kelly (Mike) Sena of Chico, CA; sons, Thomas (Nancy) of Marcellus, James (Mary Lou) of Syracuse and David (Debbie) of Niskayuna; grandchildren, Jessica, Kristina, Paul, Kevin, Tim and Bryan; sister, Delores Patane of Hannibal; and many nieces and nephews.
Relatives and friends called from 9 to 11 a.m. Monday, Sept. 16, at The Church of St. Michael & St. Peter, 4782 West Seneca Turnpike, Syracuse. A funeral Mass followed at 11 a.m. with Rev. Henry J. Pedzich and Deacon Gregory Cross officiating. Ed was laid to rest in Resurrection Chapel Mausoleum, St. Mary's Cemetery, DeWitt.
In lieu of flowers, contributions may be made to the Onondaga Hill Fire Dept., 4831 Velasko Rd., Syracuse, NY 13215. Please view the Koes Family Video Tribute and share condolences at buranichfh.com.