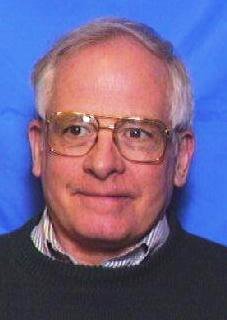 Dr. David Beach
unknown - September 11, 2013
Dr. David H. Beach, Ph.D, 74, of Syracuse, passed away Wednesday, Sept. 11, 2013 at Upstate University Hospital at Community General.
A lifetime resident of Syracuse, he was an Army veteran and a graduate of Syracuse University and SUNY Upstate Medical Center. He enjoyed vacationing in Cape Cod, fly fishing, walking his dog, gardening, yard work and running triathlons.
David worked at SUNY Upstate Medical University for almost 50 years, the last 23 years as a research associate professor in the department of microbiology/immunology.
At Upstate, David was appointed to a number of committees, including president of the Faculty Student Association, Topical Integration of Knowledge, Curriculum Revision Task Force, and most recently on the Admissions Committee, where he was instrumental in interviewing possibly thousands of potential candidates. He was committed to his job, often taking care of his research cultures everyday seven days a week.
Under the Department of Microbiology and Immunology, David was director of laboratories and assistant course coordinator as well as medical microbiology lecturer in parasitology. He was active in a number of professional societies, including Sigma Xi and won a number of awards, including 1994 SUNY President's Award for Excellence in Professional Service and 1995 SUNY Chancellor's Award for Excellence in Professional Service. A member of Bellevue Heights United Methodist Church, he was instrumental in organizing the Men's Roast Beef Dinner, where he volunteered as chief cook for 25 years.
David also served on a number of local race committees, including the YMCA Mountain Goat Race, NYS Special Olympics, Aids Task Force, Arthritis Foundation, Bruegger's Bagel Bakery Halloween Run and the American Heart Assn. He was a former president of the Syracuse Track Club.
David was predeceased by his brother, James.
Surviving are his wife of 51 years, the former Judith Sherman; daughter, Lisa Beach-Mawson of Oneida; sons, Chris (Anna) Beach of Tulsa, OK and Scott Beach of Syracuse; and six grandchildren.
Relatives and friends called from 1 to 4 p.m. Sunday, Sept. 15, at the Buranich Funeral Home, 5431 W. Genesee St., Camillus. Services were at 9 a.m. Monday, Sept. 16, at the funeral home with Rev. Patience Kisakye officiating. David was laid to rest in Greenlawn Cemetery, Warners.
In lieu of flowers, contributions may be made to Foundation for Upstate, 750 E. Adams St., Syracuse, NY 13210, c/o Dr. David and Judith Beach Cancer Center Endowment Fund.
Please share condolences at buranichfh.com.