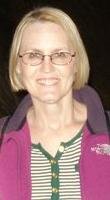 Carol Davenport
unknown - September 16, 2013
Carol Ann Davenport, 61, of Manlius passed away Monday, Sept. 16, 2013, at the Francis House in Syracuse after a truly fearless battle with cancer for more than a decade.
Carol was born in Louisville, Ky, as the oldest of five children. She graduated summa cum laude from Bellarmine College and moved to Upstate New York with her husband in 1981. Carol was a trust officer at the Bank of Louisville, a Computerland manager and served as the office manager at Bill Rapp Superstore for 17 years. While she dedicated much of her time to her career, Carol's top priority was caring for the ones she loved.
Carol lived a life God will be proud of. She was true to herself, full of compassion for others and instilled in her daughter the values and faith that are so often missing in today's world.
Carol is the light in our lives. She will live on in her husband George, daughter Karin (Alex), stepsons Robert Davenport (Sara) and Gary Davenport (Mary), grandsons Tyler and Glyn, siblings John & David Wilkerson and Debbie Gonzales, and the countless others whose lives she inspired with her kindness, optimism and strength.
In lieu of flowers, contributions may be made to the American Cancer Society, SUNY College at Cortland Foundation or Francis House. For a guestbook, please visit: scheppfamily.com.