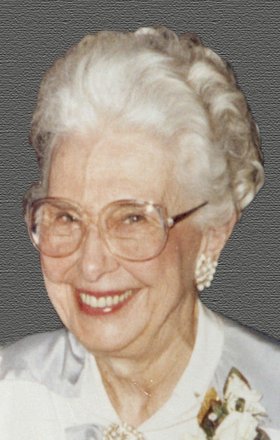 June Ripberger
unknown - September 6, 2013
June I. Ripberger, 95, of the Valley, passed away Friday, Sept. 6, 2013 at her home. Born in Syracuse, she lived in the Valley for 68 years. June was an election inspector for 45 years. She was associated with the Onondaga Guild of Van Duyn Home and Hospital for over 45 years, where she was a volunteer, served on the board of directors and held offices of vice president, co-president and president. She was selected as the hospital's Volunteer of the Year in 2005.
In 1944, June and her husband, Robert, formed the Syracuse Chapter of the Jaycees and Jaycettes, volunteering until 1954. From 1954 to 1961, she volunteered for the Van Duyn School and was editor of the Syracuse City School District's newsletter publication.
June was predeceased by her son, Dale, in 1995; and husband of 67 years, Robert, in 2010.
Surviving are her son and daughter-in-law, Ron and Kate Ripberger of Camillus; brother-in-law, Joseph Welenc of Rhode Island; granddaughter, Gayle Mallore; great-grandchildren, Allyson, Jacob and Cori; and several nieces and nephews.
Relatives and friends called from 11 a.m. to 1 p.m. Wednesday, Sept. 11, at the Buranich Funeral Home, 5431 W. Genesee St., Camillus.
Services followed at 1 p.m. at the funeral home. June was laid to rest in Onondaga Valley Cemetery.
In lieu of flowers, contributions may be made to the Robert and June Ripberger Scholarship Fund, Friends of the Carpenter's Brook Fish Hatchery, P.O. Box 269, Elbridge, NY 13060. Please share condolences at BuranichFH.com.