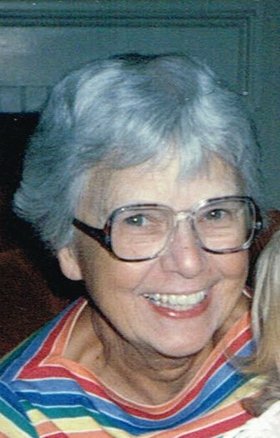 Margaret B. Kirsch
unknown - September 9, 2013
Margaret B. Kirsch, 96, passed away peacefully Sept. 9, 2013, at her home in Manlius where she lived for the past 45 years. She was born in 1917, graduated from Eastwood High School, Albany Teachers College and Syracuse University. She was an elementary school teacher and retired from Fayetteville-Manlius School District in 1979. She traveled all seven continents, enjoyed nature, art, music and family.
Margaret is survived by her son Frederick (Debora) of Cazenovia, Grandchildren Kristen(Shane) Kelsen, Paul (Lori) Kirsch, Maeghan (William) Archambault, Nicholas Kirsch and great-granddaughter Eleanor Kelsen, brothers Richard (Bunny) and Robert Bennett, sister Mary Gurniak; and Barbara (Fred) Pisano as well as many nieces and nephews. She was predeceased by her husband Frederick A., parents, Margaret and Harold Bennett, and four siblings.
Services: 10 a.m. Saturday, Sept. 14, at St. Ann's Church, 104 Academy St., Manlius. Burial will follow in Woodlawn Cemetery. Calling hours: 4 to 7 p.m. Friday, Sept. 13, at Newell-Fay Manlius Chapel, 8171 Cazenovia Road, (Route 92) Manlius. Contributions in her memory may be made to Golisano Children's Hospital, Department of Neurosurgery, 1 Children's Circle, Syracuse, New York 13210.