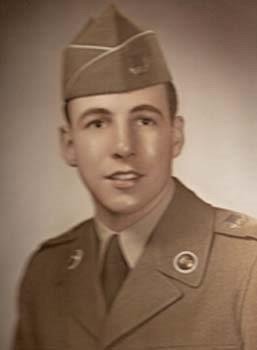 Wayne I. Trew
unknown - September 7, 2013
Wayne I. Trew, 77, of Baldwinsville passed away Saturday, Sept. 7, 2013, after a prolonged stay at University Hospital. He was born in Syracuse and lived in Baldwinsville most of his life. He was a member of the Baldwinsville First United Methodist Church for over 50 years. Wayne was a gunsmith, retired from Trew's Gun Shop, and a retired quality control gauge inspector from Crouse Hinds. He was also a U.S. Army veteran, having served during the Korean conflict. An avid outdoorsman, he enjoyed hunting, fishing and competitive marksmanship, was an honorary life member of the Baldwinsville Rod & Gun Club, as well as a life member of the National Rifle Association. Wayne was also a member of the Sawdust & Woodchips Woodworking Association, the Female Charitable Society and the Beachamp Historical Society, all in Baldwinsville.
He was predeceased by his parents, Elmer and Elloise Trew, his sister, Justine and his brother, Clark.
Survivors: his wife of 56 years, the former Clara Meloling; his daughters, Cheryl L. Trew of Sammamish, WA and Gail Trew (Walter) Young of Wayne, PA; a son, Douglas A. (Patti) Trew of Baldwinsville; five grandchildren, Claire, Liam and Pierce Young, Danica and Sage Trew.
Services: 2 p.m. Thursday, Sept. 12, at First United Methodist Church Baldwinsville. Calling hours: 4-7 p.m. Wednesday, Sept. 11, at the Falardeau Funeral Home, 93 Downer St., Baldwinsville, NY. Contributions: First United Methodist Church, 17 W. Genesee Street, Baldwinsville, NY 13027, or the NRA, 11250 Waples Mill Road, Fairfax, VA 22030.