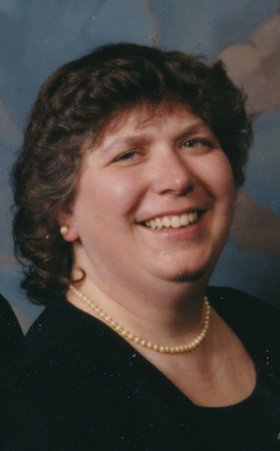 Margaret S. Jock
unknown - September 6, 2013
Margaret S. Miller Jock, 50, lifetime resident of Baldwinsville, passed away peacefully at home Friday afternoon, Sept. 6, 2013, surrounded by her loving family.
Margaret was a lifetime communicant of St. Mary's Parish in Baldwinsville and a very proud alumni of St. Mary's School, C.W. Baker High School, SUNY Oneonta and SUNY Cortland.
Marge loved being a proud mother, and an incredibly passionate FACS teacher. She taught at Ray Middle School in Baldwinsville for 22 years and was voted teacher of the year twice.
Marge was an avid Syracuse and Baldwinsville sports fan. She loved to cook and bake, spend time with her girls,have fun with the entire clan, enjoy Friday night dinners and was always rooting for the under dog.
The family and Marge would like to extend a huge thank you to Hemotalogy Oncology of CNY particularly, Dr. Wong and Lexi Zimmerman, as well as the staff of St. Joseph's Hospital for the continuing support and incredible care that was provided.
Margaret was predeceased by her father Lisle B. Miller in January of this year.
Survivors: her daughters, Sarah and Abby Jock; her mother Friede Miller of Baldwinsville; her siblings, Birgitta McLaughlin of Syracuse; Thomas (Doreen) Miller of Camp Hill, PA; Michael (Kathleen) Miller of Seneca Falls and Steve (Lynn) Miller of Baldwinsville; 18 nieces and nephews and 8 great-nieces and nephews, many students and many dear friends.
Services:10 a.m. Tuesday, Sept. 10, at St. Mary's Church, 47 Syracuse St. Baldwinsville. Burial in St. Mary's Cemetery. Calling hours: 3-8 p.m. Monday, Sept. 9, at the Falardeau Funeral Home, 93 Downer St., Baldwinsville. Contributions: In lieu of flowers to Sarah and Abby's Education Fund c/o Empower Federal Credit Union, 15 E. Genesee St., Baldwinsville, NY 13027.