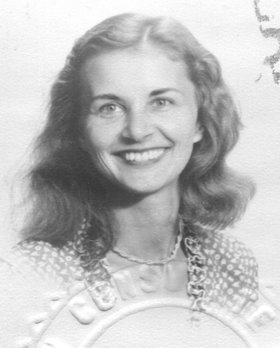 Irene Findlay
unknown - September 2, 2013
Irene Elizabeth Dejean Findlay died this past Labor Day, Sept. 2, 2013. She was 96 years old. Betty, as she was known to all her friends, was born in Hensal, Ontario, Canada
Betty and her husband, Robert, who died in 1988, were enthusiastic travelers and sailors and for periods of time lived in Italy and England. For many years Betty was a resident of Cazenovia and also of Hatch Lake in Hamilton. She was a member of the Cazenovia Watercolor Society, a docent at the Everson Museum in Syracuse and an active volunteer at both the Stone Quarry Art Park and Cazenovia Library.
In 1941 Betty answered an ad in the Toronto Telegram asking for Canadian women to work in a British Government office in NYC. She later discovered that the office was actually British Security Coordination (BSC), the parent organization of the intelligence service known as MI-5. Betty worked under the leadership of Sir William Stephenson in unmarked offices in Rockefeller Center. Her responsibility was to operate the famed enigma machine, the code-breaking instrument that revealed secret Nazi communications. The overall operation, of which Betty was a part, has been described as an enormous factor in turning the tide of was in favor of the Allied Forces.
She was a woman with a lovely and delightful personality and with great elegance who will be greatly missed by family and devoted friends. She is survived by her niece, Janet Taylor Cameron and her husband, Alexander G. Cameron in addition to several other nieces and nephews. Special thanks to Barbara Kellogg for her friendship and loving care. There will be a celebration of her life at a future date. To send an online condolence, please visit taitfuneralhome.com.