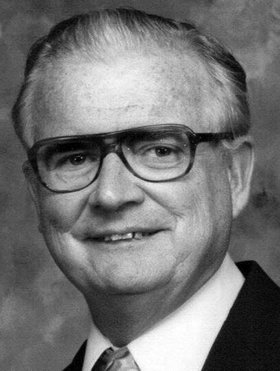 Eugene J. Dwyer
unknown - August 31, 2013
Eugene J. Dwyer, 87, of Syracuse, passed away Saturday, Aug. 31, 2013 at The Centers at St. Camillus. Born in Syracuse, he was raised in Solvay and lived in Westvale most of his life. He attended Solvay High School and was an Army veteran of World War II.
Eugene retired in 1988 after 43 years with Gaylord Brothers. He was a communicant of St. Charles-St. Ann's Church and St. Joseph's Church and member of Stanley B. Pennock VFW Post 2893. He enjoyed bowling, baseball and taking long rides.
Eugene was predeceased by his first wife, M. Jeanne (Estes) Dwyer, in 1991; second wife, Marion (Cavanaugh-Casey) Dwyer, in 2004; son, James Dwyer, in 2013; sister, Mary O'Brien; and brother, James Dwyer.
Surviving are his daughters, Kathleen (Marcello) Perini of Brazil and Margaret (Peter) Webster of Camillus; sons, John (Florence) of Ilion and Joseph (Peg) of Marcellus; sister, Margaret Dwyer of Wellesley, MA; sister-in-law, Anne (John) Goodman of Fayetteville; brothers-in-law, Ed Miller of Scottsdale, AZ and William O'Brien of Fairport; 11 grandchildren; five great-grandchildren; and several nieces and nephews.
Relatives and friends called from 9 to 11 a.m. Thursday, Sept. 5 at the Buranich Funeral Home, 5431 W. Genesee St., Camillus. A mass of Christian burial followed at 11:30 a.m. in St. Joseph's Church.
Eugene was laid to rest in Onondaga County Veterans Memorial Cemetery.
In lieu of flowers, contributions may be made to the Franciscan Northside Ministries, 804 North Salina St., Syracuse, NY 13208 or to St. Camillus Foundation, 813 Fay Rd., Syracuse, NY 13219.
Please share online condolences at BuranichFH.com.