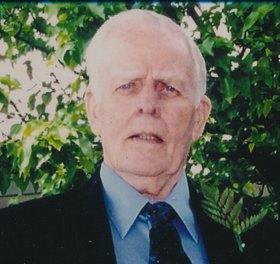 Edmund F. Landwersiek
unknown - September 4, 2013
Edmund F. Landwersiek, 88, of Phoenix, N.Y., passed away Wednesday, Sept. 4, 2013, at the NYS Veterans Home in Oxford, NY. He was born in Jamaica, NY and lived on Long Island for many years before moving to Phoenix in 2000. Edmund was an employee of Honeywell, Inc. for 39 years. He was a U.S. Navy veteran of WW II.
He was predeceased by his first wife the former Florence Dollfuss and his second wife the former Anne Muli.
Survivors: his wife of 13 years, Leticia; his children, Frederick (Sandy) Landwersiek of Poplar Bluff, MO, Marie (Leslie) Jassner of Amityville, NY, Richard (Sue) Landwersiek of Crouse, NC, Edmund (Yvette) Landwersiek of Phoenix, NY and Joan (Ernie) Girardin of Hagerstown, MD; 14 grandchildren; 12 great-grandchildren; a sister, Mary LaMonte of Denville, NJ; a brother, Richard Landwersiek of Clearwater, FL; several nieces and nephews.
Services: 9:30 a.m. Saturday, Sept. 7, at the Falardeau Funeral Home, Baldwinsville and 10 a.m. in St. Mary's Church. Calling hours are 5-8 p.m. Friday, Sept. 6, at the funeral home, 93 Downer St.
Contributions: National Parkinson Foundation, Inc., 1501 N.W. 9th Ave./ Bob Hope Road, Miami, FL 33136-1494.