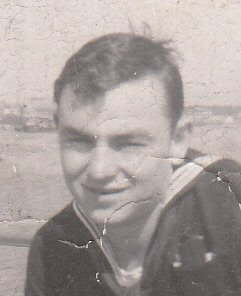 Albert Fletcher Jr.
unknown - August 31, 2013
Albert Earl Fletcher Jr., 83, of Elbridge, died Saturday Aug. 31, 2013. Born in Auburn he owned and operated Fletcher Plumbing Services in Elbridge. He served in the U.S. Navy aboard the USS Philippine Sea and was a charter member of the Jordan VFW.
Surviving are his children Anne (Larry) Van Holtz of Elbridge, Deborah (David) Green of Memphis, Katherine (Thomas) Benedict of Warners, Edward (Sue) Fletcher of Fleming and Phillip Fletcher of Elbridge, a brother Edward of Camillus, a sister Catherine Denitto of Syracuse, 7 grandchildren, 8 great-grandchildren and several nieces and nephews. He was predeceased by his wife Delilah in 2007, a brother Richard and sisters, Claire Indelicato and Dorothy Fares.
Graveside services were held Thursday Sept. 5 at Maple Grove Cemetery, Jordan. To send condolences visit: robertdgrayfuneralhome.com.