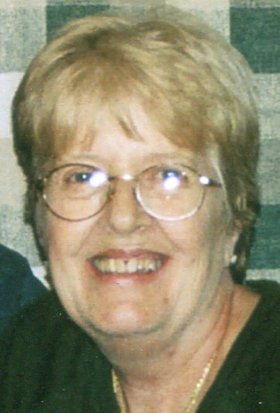 Patricia E. Sagnella
unknown - September 2, 2013
Patricia E. (Falvey) Sagnella, 70, of Mattydale, passed away unexpectedly at her home on Monday, Sept. 2, 2013. Born on Nov. 25, 1942 to the late Carl and Bethel Falvey of Redfield, N.Y., Patricia graduated from Sandy Creek High School and Powelson Business Institute.
She worked at Sun Oil as the secretary of the district manager for several years and worked part-time at the district office of North Syracuse Central Schools. Patricia was a communicant of St. Margaret's Church and an avid bingo player. Patricia enjoyed being a homemaker and her favorite pastimes were doing crossword puzzles and spending time with her family
She was predeceased by her step-son, Frank Sagnella, in 1981.
Patricia is survived by her loving husband of 47 years, Pasquale Sagnella; their three children: Tina (Tom) Gilligan of Clay, Steven (Kim) Sagnella of Mattydale, and Kelly Procopio of Brewerton; her brother: Charles (Susan) Falvey of Saco, ME; her step-children: Pat "Ace" Sagnella of Clarksville, TN, Vicky (Dave) Buske of Clay, and Toni (Fred) Hoard of Clarksville, TN; 14 grandchildren; three great-grandchildren; and several nieces and nephews.
Contributions in Patricia's memory may be made to St. Margaret's Church, 203 Roxboro Rd., Mattydale, NY 13211.
Calling hours: 4 to 7 p.m. Friday, Sept. 6, at Krueger Funeral Home, 2619 Brewerton Road, Mattydale. Prayer service: 10 a.m. Saturday, Sept. 7, at the funeral home followed by a 10:30 Mass of Christian Burial at St. Margaret's Church. Burial will be in North Syracuse Cemetery.