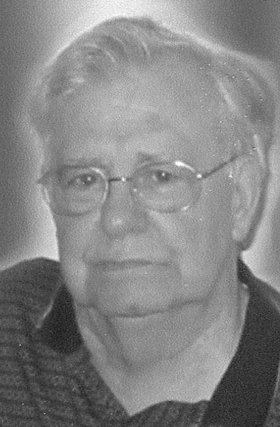 Jack R. Severance, Sr.
unknown - August 27, 2013
Jack R. Severance, Sr., 90, of Medford Road, Mattydale. died Tuesday, Aug. 27, 2013, at Van Duyn. Jack was born and raised in Fulton and resided in Mattydale since 1959. He was the son of the late Vernon and Abigail Severance.
Jack served in the U.S. Army during WWII in both the European and African Theaters. He retired in 1984 after 28 years as a manager with the food service department at Carrier Corporation in Syracuse. Jack also worked as the head chef at the Liverpool Country Club for many years and was a longtime communicant of St. Margaret's Church in Mattydale.
Jack was predeceased by his wife of 59 years, the former Norma Therrien, in January 2013.
Surviving are his two children: Deb (Glenn) Polmanteer of Baldwinsville, and Jack R. (Katie) Severance Jr. of Skaneateles; and his five grandchildren: Krista (Curtis) Billings, Jason Polmanteer, Daniel, Adam, and Melissa Severance.
Contributions in Jack's memory may be made to the Mattydale Volunteer Fire Dept., 173 E. Molloy Road, Mattydale, NY 13211.
All services will be held privately at the family's request. Entombment will be in St. Mary's Mausoleum, Dewitt. For more information, photos or to sign the guest book, please visit kruegerfh.com.