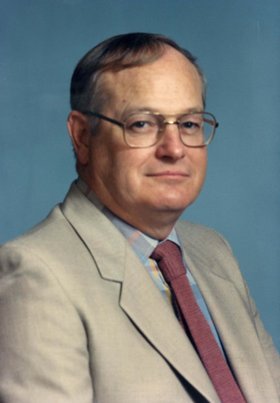 Eli F. Bickom
unknown - August 30, 2013
Eli F. Bickom, 75, of Cicero, passed away on Friday, Aug. 30, 2013, after an extended illness. He was born in Carthage, N.Y., the son of Margaret O'Brien and the late David Bickom.
Eli worked for State Equipment before starting his own business, Eli's Heavy Equipment Services Inc. At the time of his retirement, he was a crane operator for Josall Syracuse, Inc. Eli was a member of the International Union of Operating Engineers, Local 158.
Eli was dedicated to his country and community serving in the Army Reserve for over 30 years, receiving the rank of Sergeant Major. He was a member of the South Bay Volunteer Fire Department for 40 years and a charter member of the Onondaga County Underwater Recovery Team founded in 1974. He was also a member of Fort Brewerton Masonic Lodge F. & A.M., the Order of the Eastern Star, and of Cicero United Methodist Church. He was a life member of the South Shore Association of Oneida Lake, Inc. and was an avid hunter and outdoor's man.
Surviving are his wife, Carolyn Van Allen See Bickom; his mother, Margaret O'Brien; four children, Kelly Hunkins, Karen (Harry) Bogert, Kevin (Diane) Bickom and Kurt (Siobhan) Bickom; four step children, Michael (Kathy), Kevin (Heidi), Craig (Crystal) and Jacqueline See; six grandchildren; Ryan, Ashley, Adam, Hannah, James and Nathaniel; eight step grandchildren; three brothers, John Henry "Hank" (Muriel), David (Marie) and William "Bill" (Marlyn) Bickom.
Services with military honors: 4 p.m. Monday, Sept. 2, at Fergerson Funeral Home preceded by calling hours from 1 to 4 p.m. at the funeral home, 215 S. Main St., North Syracuse. Burial will be private.
Donations, in lieu of flowers, may be made to the South Bay Volunteer Fire Department, 8819 Cicero Center Road, Cicero, NY 13039, the Masonic Brotherhood Fund or the Alzheimer's Association, Central New York Chapter, 441 W. Kirkpatrick St., Syracuse NY 13204.
Memorial messages may be left at FergersonFuneralHome.com.