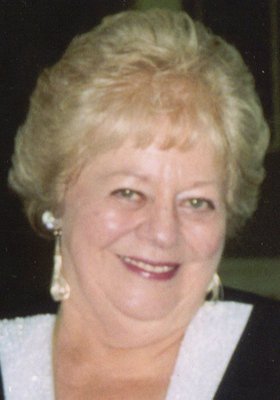 Muriel Bisignani
unknown - October 26, 2013
Muriel (Mimi) G. Lawrence Bisignani, 86, passed away Saturday, Oct. 26, 2013, in the arms of her loving husband, surrounded by her children and grandchildren. Muriel was born and raised in Syracuse and resided in Lyncourt for 49 years. She was the daughter of the late Willis Garni and Helen VanKuren.
Mimi was a devoted wife, mother, grandmother and great-grandmother whose legacy is honoring the value of family. Her heart and her home were always open to family and friends. Mimi will forever be remembered for her vibrant personality.
She was predeceased by her husband, George R. Lawrence, in 1962 and by her daughter, Nancy B. Lawrence, in 1997.
Surviving is her husband of 48 years, William O. Bisignani; her children: Thomas J. (Michelle) Lawrence, William F. Bisignani, Lynn F. (David) Wentworth, Tina R. (Kurt) Pfisterer, Rita M. Loveless, Elizabeth M. Depietro, Michael A. Bisignani, and Mark A. (Janet) Bisignani; 16 grandchildren; and 20 great-grandchildren.
In lieu of flowers, contributions in Muriel's memory may be made to the American Cancer Society of Onondaga County, 6725 Lyons St., Box 7, East Syracuse, NY 13057.
Calling hours: 4 to 7 p.m. Tuesday, Oct. 29, at Krueger Funeral Home, 2619 Brewerton Road, Mattydale. Prayers: 8:30 a.m. Wednesday, Oct. 30, at the funeral home, followed by a 9:30 a.m. mass of Christian burial at Cathedral of The Immaculate Conception, 259 E. Onondaga St., Syracuse. Burial will be in Assumption Cemetery.