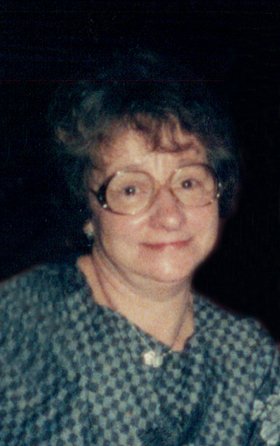 Geraldine Camaione
unknown - October 12, 2013
Geraldine "Gerry" Bearden Camaione, 79, of Camillus, passed away Saturday, Oct. 12, 2013, at Loretto. A lifetime resident of the Syracuse and Camillus areas, Gerry graduated from Watertown High School in 1952. She enjoyed sewing, quilting and embroidery.
Gerry was predeceased by her husband, Richard, in 1999; son, John in 2011; and grandchildren, Brittany Bowers and Ben Puma.
Surviving are her daughters, Roni (Rick) Balestra of Syracuse, Sandra (Mark) Cregg of Syracuse, Mary (Ben) Puma of Daytona, FL, Lori (Peter) Lessard of Charleston, SC, Beth Stevenson of Summerville, SC, and Jacqueline (Bob) Wituszynski of Geddes; sons, Richard (Leslie) Jr. of Camillus, and Michael and David, both of Syracuse; 30 grandchildren; 14 great-grandchildren; and several nieces, nephews and cousins.
Relatives and friends called Friday, October 18 from 5 to 7 p.m. at the Buranich Funeral Home, 5431 W. Genesee St., Camillus.
Services were at 8:45 a.m. Saturday, Oct. 19, at the funeral home and 9:30 a.m. in St. Joseph's Church where Rev. David James celebrated a funeral Mass. Gerry was laid to rest in Onondaga Valley Cemetery.
Please view the Camaione Family Video Tribute and share condolences at buranichfh.com.