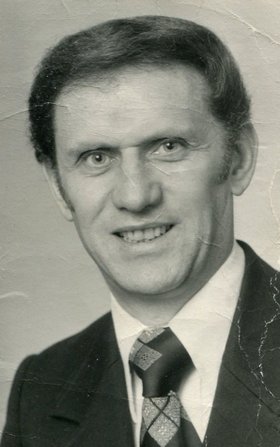 Enrico O. Paradiso
unknown - October 21, 2013
Enrico "Rick" O. Paradiso, 80, of Olive Street in Syracuse, died Monday, Oct. 21, 2013, at St. Joseph's Hospital. A native of Yonkers, N.Y., Rick resided in Sun City, Ariz. before moving to Syracuse 12 years ago. He was a 1950 graduate of Commerce High School in Yonkers and the son of the late Nichola and Giuseppina (LaCotta) Paradiso.
Rick was a Korean War veteran of the US Air Force. He retired in 1987 after 30 years as a stock room clerk for the Westchester Probation Department. Since then, Rick worked part-time in security at the Phoenix Airport and also as a greeter at Sinatra Funeral Home in Yonkers. He was a member of the Sunday Afternoon Dance Group who met at the Castaways in Brewerton. Rick was a communicant of Mount Carmel Church in Yonkers and St. Daniel's Church in Syracuse.
Rick was predeceased by his first wife, Dorothy Augilera, in 2001, by his second wife, Francine Burgess, in 2011 and by his siblings, Alfonso Paradiso and Mary Gencarelli.
Surviving are his six children: Michelle (Gary) Haydu of Syracuse, Joseph (Ronni) Paradiso of Kent, N.Y., Annette (Steven) Vicik of Clay, Josephine "JoDee" Paradiso of Mohegan Lake, NY, Mark Paradiso of Orlando, FL, and Dorothy (Richard) Torreggiani of Yonkers, N.Y.; a sister: Josephine Paradiso of White Plains, N.Y.; his nine grandchildren: Theresa, Gary, Alan, Ronni, Mark, Steven, Jennifer, Richard and Nicolette; as well as many nieces and nephews.
Contributions may be made to Hospice of Central New York, 990 7th North St., Liverpool, NY 13088.
Calling hours: 4-7 p.m. Friday, Oct. 26, at Krueger Funeral Home, 2619 Brewerton Road, Mattydale, with a funeral service to follow at 7 p.m. Mass of Christian burial: 10 a.m. Monday, Oct. 28, at Mt. Carmel Church in Yonkers with burial in St. Joseph's Cemetery afterwards.