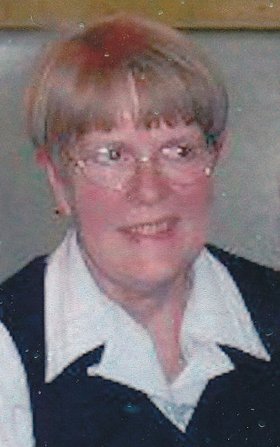 Mary Calabro
unknown - October 14, 2013
Mary Lavinia Calabro, 74, of Jamesville, died Monday, Oct. 14, 2013, at Chittenango Center and Rehab from a long illness. She was born in Lafayette, and graduated from Lafayette High School. She was a beautician and childcare provider and homemaker. She was a member of St. Mary's Church, and the Jamesville Fire Department Women's Auxiliary. Mary loved all children, her friends and family. She enjoyed going for walks with her daughter and grand-dogs, Jackie and Krinkle.
She is predeceased by her husband of 38 years, George Calabro, in 1998.
Surviving are her daughter Georgianne M. Calabro of Liverpool, her brother Russell Neuman of Tully, and her brother Ken Neuman of Cardiff, N.Y., several nieces and nephews, great nieces and great nephews. Services were held at Holy Cross Church, DeWitt, Calling hours were held at the Fairchild & Meech DeWitt Chapel 3690 Erie Blvd. E., DeWitt.
Thank you much to all of the caregivers at Chittenango Center for taking care of Mary. Contributions can be made to Meningioma Mommas c/o 115 Retford Drive,Liverpool, NY 13088.