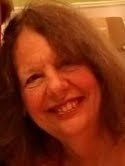 Patricia Horning
unknown - October 15, 2013
Patricia Louise Retchless Horning, 66, passed away unexpectedly Tuesday, Oct. 15, 2013, in Worcester, MA. She was a graduate of Jordan-Elbridge High School and St. Lawrence University. Patricia was employed as a paralegal with the same law firm for over 40 years.
She was predeceased by her husband Edwin in 1992 and her mother Martha Louise Retchless in 2008. She is survived by four children Katie Pearson (Kris), Laura Cassellius (Fred), Amy Horning and Benjamin Horning, her father Hubert Retchless and sister Jean.
Services were held in the First Unitarian Church, Worcester. Bush Funeral Home had charge of local arrangements.