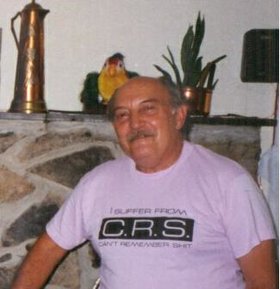 Lawrence Kletter
unknown - October 14, 2013
Lawrence Kletter, 78, of Manlius, passed away peacefully Oct. 14, 2013, at home. A native New Yorker, he was born in the Bronx and lived in Manhattan until moving to Manlius in 1998 to be near family. He graduated from Hunter College and had a career in teaching and theater as actor, director and play write. His interests included the cinema, video/photography and politics. He loved his cats and cooking.
He is survived by his wife of 37 years, Annette Fulham Kletter; sister, Jeanne Blank of Fayetteville; nephews, Irwin (Iris) Blank of Maaleh Adummim, Israel and Steven (Geri) Feldman of Fayetteville; and several great nieces and nephews. He was predeceased by his parents, Murray and Fannie Schwartz Kletter
Services will be private. Contributions: may be made to the CNY Cat Coalition, P.O. Box 6182, Syracuse, NY 13217 or the SPCA, 5878 E. Molloy Rd., Syracuse, NY 13211. For a guest book, please visit: scheppfamily.com.