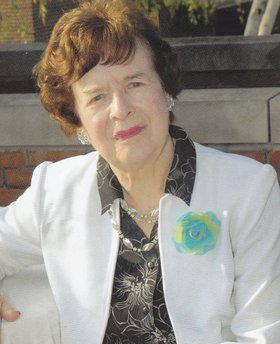 June M. Mitchell
unknown - October 9, 2013
June M. Mitchell, 95, of Fayetteville, died Wednesday, Oct. 9, 2013. She was born in Ossian, N.Y., the oldest of six children born to Marshall and Joyce Kenney Mitchell. She is survived by a sister, Betty Minemier of Dansville and several nieces and nephews.
A 1941 graduate of State University of New York at Geneseo, she enjoyed a long career as a librarian. She worked at schools in Portville and Hillsdale, N.Y. and for more than 40 years at Veterans Administration Hospitals at Sampson, Batavia, Buffalo, Bath and Syracuse.
June's body has been donated to Upstate Medical University. A celebration of her life will be held at a later date in Dansville, N.Y. Contributions may be made to DeWitt Community, 3600 Erie Blvd. E., DeWitt, NY 13214 or Hospice of CNY, 990 7th North Street, Liverpool, NY 13088
Fairchild & Meech DeWitt Chapel are in charge of arrangements.