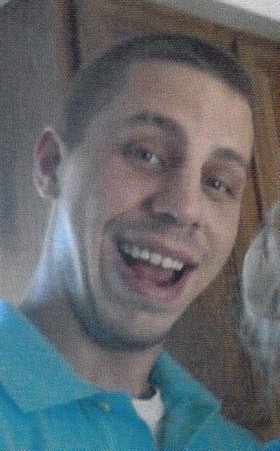 Matthew R. Prego
unknown - September 28, 2013
Matthew R. Prego, 28, of Skaneateles, died Saturday Sept. 28, 2013. Born in Auburn, he was a graduate of Auburn High School and attended SUNY Morrisville and Cayuga Community College. He was employed by Empire Mechanical, LLC in Skaneateles. Matt was the most loving person, he loved to make people laugh and he had the biggest smile to go along with his big heart. He made everyone around him happy and his family and friends meant the world to him. He was completely and unequivocally loyal. He was passionate about learning and perfecting his HVAC trade. He loved working with his dad, and his twin brother John in the family business. Matt absolutely adored his brother Mike's son Mikey.
Surviving are his parents Michael and Lori Prego, his twin brother John (Christine) and brother Michael (Lacey) Prego Jr., his paternal grandparents Norma and Robert Prego, his uncles Jeffrey and David Prego, aunts Lisa (Tom) and Chris, nephew Michael Prego III and several cousins including Amy, Caley and Mary, a special friend Angeleana Murphy and extended family and many friends.
Services: Friday, Oct. 4, in Holy Trinity Lutheran Church, Skaneateles. Contributions may be made to a favorite charity. To send condolences visit: robertdgrayfuneralhome.com.