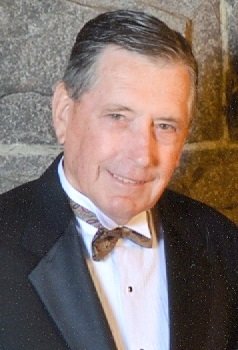 James Murphy
unknown - October 3, 2013
James Arthur Murphy, of Jamesville, passed away on Thursday, Oct. 3, 2013, at his home surrounded by those he loved. He was born in Syracuse on Jan. 29, 1939, the son of the late Arthur and Reta George Murphy. He attended Cathedral High School, the Taft School and RPI (Rensselaer Polytechnic Institute). At RPI he played varsity football and hockey. He also played semi-pro hockey. Jim proudly served with the US Marine Corps after college.
Jim was the president and founder of CWR Manufacturing Corp., Magnum Manufacturing, and Co-Founder of Apple Roofing Corp. Most recently, he was the co-founder of CWR Manufacturing, LLC, in East Syracuse.
Jim was a communicant of Holy Cross Church in Dewitt. He was a member and past President of the DeWitt Fish and Game Club. He was a former member of the Onondaga Golf and Country Club, the Cavalry Club, and the Century Club.
Jim loved spending time at his home on the St. Lawrence River with family. He was a motorcycle enthusiast, and also enjoyed antique boats and cars. He was an avid skeet shooter and enjoyed competing throughout the country. He also enjoyed golf, hunting, fishing, boxing, boating and skiing.
He is survived by his loving wife of 28 years, Carol Herholtz Murphy; children, Sean Murphy (Janet), Tara Murphy Retz (Donald), Keri Murphy Walsh (James), Garin Murphy and Kaitlyn Murphy; seven grandchildren; sister, Judith Murphy Hogan (Thomas); mother and father-in-law, Annamae and Robert Herholtz; sister-in-law, Marlene Herholtz Ullman; brother-in-law, William Herholtz; and several nieces and nephews.
In lieu of flowers, contributions may be made to Hospice of Central New York, 990 Seventh North Street, Syracuse, NY 13088.