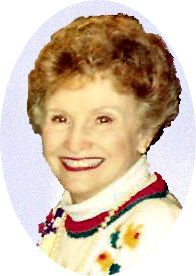 Isabelle Lotz
unknown - October 4, 2013
Isabelle C. (Strohm) Lotz, 88, of Concord, MA, formerly of Salisbury, MD, Cazenovia and Somerville, N.Y., died Friday, Oct. 4, 2013 at her Concord, MA residence. She was the beloved wife for 58 years of the late Alfred S. Lotz who died in 2011.
Born in Staten Island, N.Y., on April 5, 1925, she was the daughter of the late Robert and Margaret (Rudolf) Strohm. She attended Staten Island parochial schools, graduated in 1943 from Curtis High School in Staten Island and Katharine Gibbs Secretarial School in Pace College in New York. She worked as an administrative secretary at Dominick and Dominick Brokerage in New York City, Stone and Webster Engineering and Agway Cooperative in Syracuse New York.
She was a longtime resident of Salisbury, Maryland before moving to Concord, MA in 2011. She enjoyed tennis, golf, playing bridge with her friends and collecting antiques.
She is survived by her son, Philip A. Lotz and his wife Wendy Lotz of Ft. Lauderdale, FL, Margaret Lotz Bousvaros and her husband Athos Bousvaros, MD of Lexington, MA, her four grandchildren, Christopher P. Lotz and his wife Kathryn of Sydney, Australia, Douglas W. Lotz and his wife Eleonora of New Canaan, CT, Margaret I. Lotz of Boston and George A. Bousvaros of Lexington, MA, and her twin sister, Margaret Curley of Anacortes, WA. She was also the sister of the late Robert Strohm of Clearwater, FL.