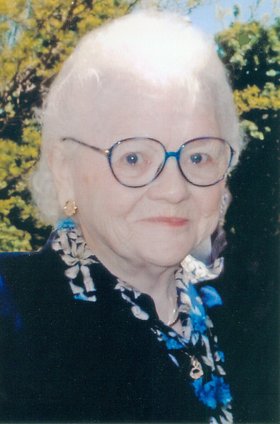 Margaret J. Reitano
unknown - October 3, 2013
Margaret J. (Morris) Reitano died peacefully at James Square on Oct. 3, 2013. She was a 25-year survivor of Non-Hodgkin's Lymphoma and died from complications of dementia.
Margaret is survived by her husband of 66 years, Orlando F. "Lee" Reitano, her son, Thomas E. (Leslie Randall); her grandson, Thomas R. (Rachel Caporin) and her great-granddaughters, Alma Patricia and Emma Margaret Reitano. She is also survived by sisters Francis Petrella, Genevieve (Sony) Ferro, Helen Lynch and Kathleen Morris and many beloved nieces and nephews. She was predeceased by her parents, Ed and Molly Morris of Cortland and her sisters Patricia McIntyre and Betty Mullen.
Margaret attended Scott School and graduated from St. Mary's High School in Cortland. She had a career as an executive secretary with the Young Insurance Agency where she was noted for her memory bank of names, addresses and zip codes and more, that other people would have forgotten. She was famous for her beautiful clothes, sense of humor, playing of the accordion and her love of Lee and Tom's music. Margaret loved everything Irish including her entire family and showed it with wonderful holiday dinners with plenty of pies and generous gifts. She loved traveling with her husband and family members to northeast destinations in Canada, Vermont, Cape Cod and Boston when she wasn't enjoying the family camp at the south end of Skaneateles Lake.
The family would like to thank the wonderful staff at James Square 2 north, support staff and friends.
Services: 9:15 a.m. Monday, Oct. 7, at Eaton-Tubbs Fayetteville Chapel and 10 a.m. at Immaculate Conception Church. Burial will follow in St. Mary's Cemetery, DeWitt. Calling hours: from 2 to 5 p.m. on Sunday, Oct. 6, at the funeral home, 7191 East Genesee St., Fayetteville.
Contributions in lieu of flowers may be made to Leukemia & Lymphoma Society of America, CNY Chapter, 401 N. Salina St., Syracuse, NY 13203, Golisano Children's Hospital, 1 Children's Place, Syracuse, NY 13210 or to a charity of your choice.