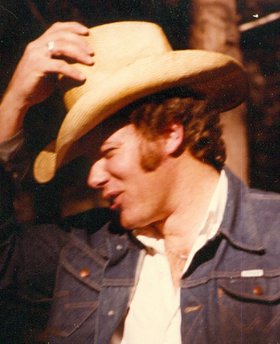 David S. Foster
unknown - September 25, 2013
David S. Foster, 59, of Locke, formerly of New Woodstock, passed away Wednesday, Sept. 25, at his home. Born in Syracuse, David was a 1983 graduate of Cornell University's course in practical and corrective horseshoeing. He owned and operated Foster's Horseshoeing, a trade he practiced nationwide for 40 years.
Surviving are his wife, Michelle; his daughters, Emily of Colorado and Jessica of Locke; his brother, Daniel Foster of Mallory and his sister, Diane Foster of Troy.
A celebration of Davy's life: 2 p.m. on Sunday, Oct. 6, at Tait Funeral Home, Inc., 2333 Fenner Road, Cazenovia. To extend an online condolence, please visit taitfuneralhome.com.