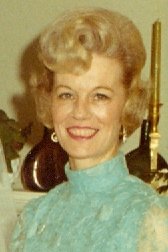 Elizabeth Eaton
unknown - November 26, 2013
Elizabeth H. "Manlius Maggie" Eaton, 87, of Fayetteville, died peacefully Nov. 26, 2013 in her sleep. She was a beloved wife, mother, grandmother and great-grandmother. Born in Providence, RI, she was a graduate of Scarsdale High School and Cazenovia College. She was an honorary Vietnam War Veteran and received numerous awards for her efforts supporting the morale of wounded soldiers on hospital ships in Vietnam from 1966 to 1972. She was a former member of the Onondaga Golf & Country Club and the Corinthian Club.
She was predeceased by her husband, Austin W. Eaton, Sr.
She is survived by her children, Susan B. Eaton of Camillus and Austin W. "Pepper" Eaton, Jr. of Fayetteville; grandchildren, Jeffrey D. Oot (Chelsea), Joshua D. Oot (Lisa), Jason A. Oot (Brandy) and Tyler L. Eighmey (Hannah); great-grandchildren, Maxwell J. Oot, Ethan Z. Oot, Nathan D. Oot and Kyle P. Oot; and several nieces and nephews.
Memorial service: 7 p.m. Saturday, Dec. 7, at the United Methodist Church of Fayetteville, 610 E. Genesee St., Fayetteville.
The family extends a special thanks to the nurses at Crouse Hospital fourth floor and also their thanks to the staff of James Square B South for their loving, kind and compassionate care they gave Elizabeth.
Contributions may be made to the Fayetteville Ambulance Fund, for their skill and dedication, 425 E. Genesee St, Fayetteville, NY 13066.
Arrangements by Eaton-Tubbs Fayetteville Chapel of Schepp Family Funeral Homes.