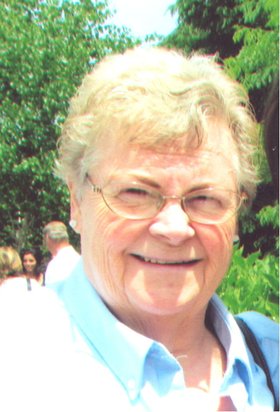 Carol A. Weeks
unknown - November 23, 2013
Carol A. Weeks, 68, of Marcellus, passed away Saturday Nov. 23, 2013, at Upstate University Hospital at Community General after a brief illness. Born in Syracuse to the late Howard and Agnes Weeks, she worked as a demonstrator for Crossmark at Wal-Mart in Camillus. She also worked as a bookkeeper for many local companies, and was a certified casino dealer working at several casinos. Carol loved to play cards, dominos, and any game with her family, she also loved trips to casino's.
Carol is survived by her brother Ronald (Ann) Weeks of Marcellus; sister in law's Sally Weeks and Gloria Weeks and brother in law Jerry Young. She is also survived by several nieces, nephews, great nieces, great nephews, great great nieces and great great nephews. Besides her parents Carol is predeceased by her siblings Bernard Weeks, Paul Weeks, Neal Weeks, John Weeks and Mary Young.
Mass of Christian burial: 9 a.m. Wednesday, Dec. 4, at St. Francis Xavier Church, Marcellus. Private family burial will be in St. Francis Cemetery. Calling hours: 4-7 p.m. Tuesday, Dec. 3, at the Plis Funeral Home, 33 North St., Marcellus. In lieu of flowers memorial donations may be made to the Camillus Elks Club, 6117 Newport Rd., Camillus, NY 13031.