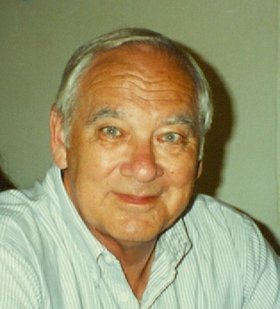 Vernon H. Worden
unknown - November 21, 2013
Vernon H. Worden, 78, of East Syracuse passed away from heart failure at St. Joseph's hospital on Thursday, Nov. 21, 2013. He was a devoted husband to Rita (Sikora) Worden, with whom he shared 51 years of marriage. Born in Kirkville, he lived in East Syracuse most of his life. He graduated from East Syracuse High School in 1952 and, after serving in the United States Army as a member of the 82nd Airborne Division and in President Eisenhower's Honor Guard, he received an honorable discharge. Vern retired from Western Electric in 1984 after 31 years of service and was a member of the Telephone Pioneers of America. After his initial retirement, he went on to work at the Armored Motor Service of America (AMSA), retiring from there in 2003 after 18 years of service. He was also a member of the First United Methodist Church of East Syracuse.
Vern was a past master of the Nortrip Masonic Lodge 998 in Minoa, and a 32nd Degree Mason. He was also a member of the Tigris Temple Shrine in Syracuse, and in that organization was a captain of the Arab Patrol. Being an avid sports fan, in general, and supportive of youth sports programs in particular, Vern was a past president and officer of the ES-M Pop Warner Football Association.
Vern was predeceased by his parents, Howard and Bernadine Worden and son, Mark who passed away in 1985. He is survived by his loving wife and best friend, Rita, son Paul, sister Janet Worden of East Syracuse, brother-in-law, and sisters-in-law and many nieces, nephews and cousins.
Vern will be remembered as a man who absolutely loved his family and was deeply loyal to them. He shared his passion for travel adventure with Rita and Paul, traveling extensively throughout the United States, Europe and Asia. He loved nothing more than regaling others with tales of the trips that he so enjoyed. He had an over- the- top sense of humor, keen intellect and cutting wit. He was quick to ascertain the particulars of any situation he was in and truly enjoyed spirited conversations with others. Vern loved to read and was always on top of what was happening in the news. He loved to take long drives with his family and listen to jazz on the radio along the way. One of the things he enjoyed the most, however, was having good meals with family and friends at local restaurants. Additionally, he was a big fan of New York Yankees baseball and SU basketball/football.
Vern touched many lives and his tenacious soul will be greatly missed by all who knew him. We love you, Vern!
Calling hours: noon to 2 p.m. Wednesday, Nov. 27, at R. H. Schepp & Son Minoa Funeral Chapel, 6530 Schepp's Corners Road, Minoa (Corner of Kirkville Road). Masonic service: 2 p.m. with funeral services to follow, concluding with burial at St. Mary's Cemetery, Minoa.
Contributions may be made in Vern's memory to the American Heart Association or EAVES.