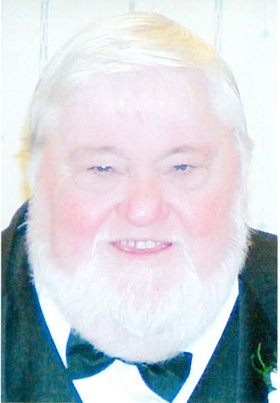 Richard W. Hare
unknown - November 15, 2013
Richard W. Hare, 77, of Bridgeport, passed away on Friday, Nov. 15, 2013, at St. Joseph's Hospital. He was born in Syracuse on January 7, 1936, the son of the late William and Lillian Hare. He graduated from Fayetteville-Manlius High School and received his bachelor's degree from Syracuse University. Richard proudly served with the U.S. Air Force from 1954-1962.
Richard worked for the railroad, retiring in 1976 and later was a drug and alcohol counselor, retiring in 2002. He was a life member and chaplain with the Bridgeport Volunteer Fire Department and a legislator representative with NARVE, Syracuse Chapter.
He is survived by his wife of 58 years, Carol; his children, Colleen Longden of Kirkville, William E. (Mako) O'Hare of Wilimantic, CT, Richard B. (Kimberly) Hare of Minoa, and Maggie "Gert" Becher of Bridgeport; a son-in-law, Jerry Longden of Kirkville; four grandchildren, Joshua, Katie, Brennan and Danielle; and several nieces and nephews. He was predeceased by his siblings, Betty Jane, Robert, Donald and Maggie.
In lieu of flowers, contributions may be made to the Bridgeport Volunteer Fire Department or the Bridgeport Food Pantry. For a guest book, please visit: scheppfamily.com.