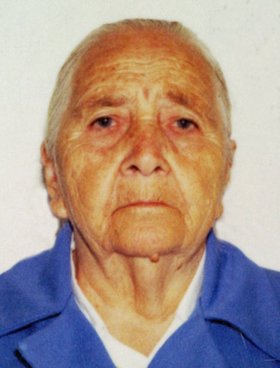 Mariya Radchuk
unknown - November 16, 2013
Mariya Radchuk, 92, of Fayetteville, passed away Saturday, Nov. 16, 2013, at Crouse Hospital. Born in Konstantinovka, Ukraine, she came to the United States in 2000.
Mariya was a member of the Slavic Full Gospel Church. She enjoyed reading, sewing, singing and spending time with her family.
Surviving are her children, Anna (Michael) Michaylyk, Nick (Raisa) Radchuk and Ivan (Luba) Radchuk, all of Ukraine, Lida Loguovich of Russia and Alex (Galina) Radchuk of DeWitt; 12 grandchildren; 16 great-grandchildren, brother, Dimetry Labunsky of Ukraine; sister-in-law, Josephine Labunsky of Candor; and niece, Elizabeth Labunsky of Alaska.
Services were at 8 p.m. Tuesday, Nov, 19, and 10 a.m. Wednesday, Nov. 20, both at Buranich Funeral Home, 5431 W. Genesee St., Camillus. Mariya was laid to rest at Greenlawn Cemetery, Warners. Please share condolences at buranichfh.com.