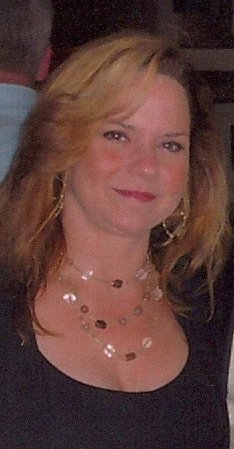 Kim Milovicz McCarthy
unknown - November 18, 2013
Kim Milovicz McCarthy, 45, of Kirkville, died peacefully Monday, Nov. 18, 2013, after a long battle with cancer. Kim was a graduate of Fayetteville-Manlius High School and worked as a bartender at Hullar's Restaurant.
She is survived by her husband, Ralph McCarthy; son, Jacob Para; stepdaughter, Kayleigh McCarthy; mother and stepfather, Maruta and Dick Bassett; stepmother, Diane Milovicz; brothers and sisters, Kenneth (Danielle) Toscano, Steven (Wanda) Toscano, Anielle Gleason, Mike (Kelly) Bassett and Peter Bassett of Phoenix, AZ; and nieces and nephews.
She was predeceased by her father, Stephen C. Milovicz; and brothers Stephen C. Milovicz, Jr. and Aaron R. Milovicz.
Calling hours: noon to 3 p.m. and 5 to 8 p.m. Friday, Nov. 22, at Eaton-Tubbs Fayetteville Chapel, 7191 E. Genesee St., Fayetteville. Memorial service: 10 a.m. Saturday, Nov. 23, at the funeral home. Burial will be in Manlius Village Cemetery.
Contributions may be made to American Cancer Society, 6725 Lyons St., P.O.B. 7, East Syracuse, N.Y 13057. For a guest book, directions, and florists, please visit scheppfamily.com.