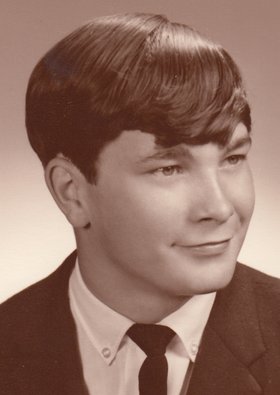 David C. Cotter
unknown - November 16, 2013
David C. Cotter, a native of Skaneateles, left us Saturday evening, Nov. 16, 2013. He was surrounded by members of his loving family. His beautiful wife Kathleen, son Brandon Cotter with his wife Heather, daughter Andrea Brzostek and her husband Chet, and daughter AnnMarie, with her daughter, granddaughter to David and Kathleen, Rachel Carnicelli. All shared Dave's last moments with love and music.
David also will miss so many friends and family. Stepson Robert Hole, grandchildren, Joseph Carnicelli, Jacob Brzostek, Jeneh Young, Nataile Hole, Bobby Hole and Anissa Hole.
David sure loved life. He shared his strength, his love and his humor with so many. David spent decades at General Electric where he made so many life long friendships. He had the pleasure of chairing the Sportsman Committee, where he rubbed elbows with many of sports greatest. David was a long time baseball and softball player, coach and umpire.
Visitation: 5 to 8 p.m. Wednesday, Nov. 20, at Robert D. Gray Funeral Home, 49 Jordan St. Skaneateles.
Funeral mass: 10 a.m. on Thursday, Nov. 21, in St. Mary's of the Lake Church. Luncheon/ Irish send off, time to be determined. Contributions may be made to the Salt City Little League. To send condolences visit: robertdgrayfuneralhome.com.