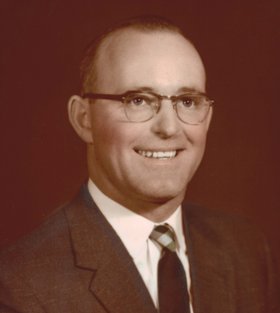 Roy E. Rogers
unknown - November 9, 2013
Roy E. Rogers, 95, formerly of Westvale, passed away Saturday, Nov. 9, 2013. He served with the U.S .Army during WWII in the European/African Theater and was Bronze Star recipient. In 1980, he retired from Carrier. He loved trout fishing.
His wife, the former Norma Elaine Fox, predeceased him on May 30, 1995.
Surviving are his children, Murray Donald (Sharon) Rogers, Deborah Lee (John) Gilchrist and Dawn Marie Polly; grandchildren, Tina, Murray Everett, Burt, Justin, Ashley, Jason, Jill and Todd; eleven great grandchildren; expected his first great great grandson in January; a sister, Dorothy Harrington; brothers, William (Ruth) Rogers, and Gerald (Esther) Rogers and several nieces and nephews.
Graveside services, with military honors: 11 a.m. Thursday, Nov. 14, at Greenlawn Memorial Park Cemetery, Warners. Donations may be made to the Alzheimer's and Related Disorders Association of Central New York, 441 West Kirkpatrick Street, Syracuse, NY 13204. Memorial messages may be left at FergersonFuneralHome.com.