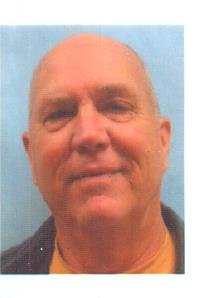 Jon Spring
unknown - November 8, 2013
Jon Spring, 66, of Manlius died unexpectedly on Friday, Nov. 8, 2013. Born in Syracuse, Jon was a graduate of Fayetteville-Manlius High School and attended Auburn Community College. Jon retired from the village of Fayetteville Department of Public Works. He owned Pompey Lawn Service for over 30 years and was currently a bus aide to special needs children in the Fayetteville-Manlius School District. He was a member of the Oran Community Church and the Manlius Fire Department where he had served as DMO and ambulance driver. He was an Air Force veteran of Vietnam.
He is survived by his loving wife of 45 years, Mary Ellen Becker Spring; son and daughter-in-law, Christopher G. and Judy Spring; grandchildren, Jordan Michael and Maddison Rose; sister, Deborah Dammer; sister and brother-in-law, Carol and Tim Fox; niece Katrina Fox; and great-niece, Kaitlynn. He was predeceased by his mother and step-father, Karoline and Ernest Pittman; father, Samuel G. Spring; and brother, Wallace Spring.
Memorial service: 10 a.m. Tuesday, Nov. 12, at the Oran Community Church, Route 92, Manlius. Contributions: may be made to the American Diabetes Association, 6390 Fly Rd., Ste. 2, East Syracuse, NY 13057 or the American Heart Association, 17 Technology Pl., East Syracuse, NY 13057. For a guest book, please visit: scheppfamily.com.