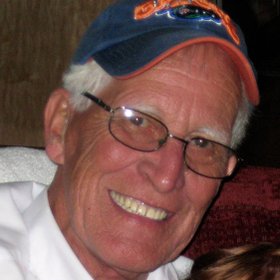 Donald R. Gray
unknown - October 31, 2013
Donald R. Gray, 73, of Rockledge, Fla, and a resident of Fitchburg, MA. passed away on Thursday, Oct.31, 2013 in Vitas Hospice at Courtney Springs.
He was born in Elbridge on June 16, 1940 , the son of James D. and Matilda (Reid) Gray. He has lived in Fitchburg, MA. since the early 1970's, and was also a winter resident in Rockledge, Florida. Don was the owner of Major's Café in Fitchburg, MA. over 20 years . He was also a collector of antique cars, which he loved driving in the annual Fourth of July parade in Fitchburg. He also enjoyed going to all types of flea markets throughout the area.
He is survived by his four sons, Donald P. Gray of Fitchburg, MA., Keith Gray and his wife Holly of Gardner, MA., Dennis Gray also of Gardner, MA. and Christopher Gray of Fitchburg, MA. , one daughter Allison Ellia and her husband Matthew of Sharon, N.H., four step-daughters, Denise Kuriyama and her husband Kelly of Midland, Texas, Pam Trudel – Chauncey of Lunenburg, MA., Lynn Dellogono and her husband John of Fitchburg,MA., and Karen Barr and her husband Jeffrey of Holden, MA., 30 grandchildren, several great-grandchildren, many nephews and nieces and his companion Barbara Hayward. He was predeceased by his wife Dolores (Brideau) Gray in 2007, his son John Gray, a brother James "Bud" Gray and three sisters, Dorothy Manahan, Lillian Lemay and Elizabeth "Honey" Ross.
Private services at Lavery Chartrand & Alario Funeral Home 99 Summer St. Fitchburg, MA. In lieu of flowers donations in his memory may be made to Vitas Innovative Hospice Care, 1100 South Courtney Parkway, Merritt Island , Fla, 32952.